Rivendale Resort offers comfortable accommodation in large furnished rooms, with attached toilets and hot water on tap. Rooms are of two types: Standard and Superior, both of which can be occupied by a single person or a couple.
The twelve standard rooms have facilities of a 2 star hotel room, leads to a wide verandah and faces a landscaped courtyard. The six superior rooms are larger, furnished with four poster beds, a pantry with cooking facilities and a private verandah. The room can be air-conditioned upon request. The rooms lead to paved footpaths surrounding lawns, encouraging residents to walk about and lead an active outdoor lifestyle.
Each room in Rivendale Resort is furnished with a comfortable bed, bedside shelves, wardrobe, writing table, chairs, dressing table and a coffee table. The Retirement Home's services include maid service and personal laundry.
At Rivendale Resort, our staff are always nearby to aid the resident; even minor tasks like arranging the bed, cleaning the room and toilet; and tucking the elder to the bed and arranging the mosquito net would be done by our staff.
Residents can bring a radio or a small TV, and additional electrical equipment such as refrigerator, computer etc. subject to payment for additional electricity. The residents can have their own telephone, a computer and Internet connection; the Management will offer their fullest co-operation to obtain such facilities.
All rooms in Rivendale Resort are located at ground level, without a single step even within the garden area, giving all residents - including those who are wheelchair-bound - easy access to the surroundings.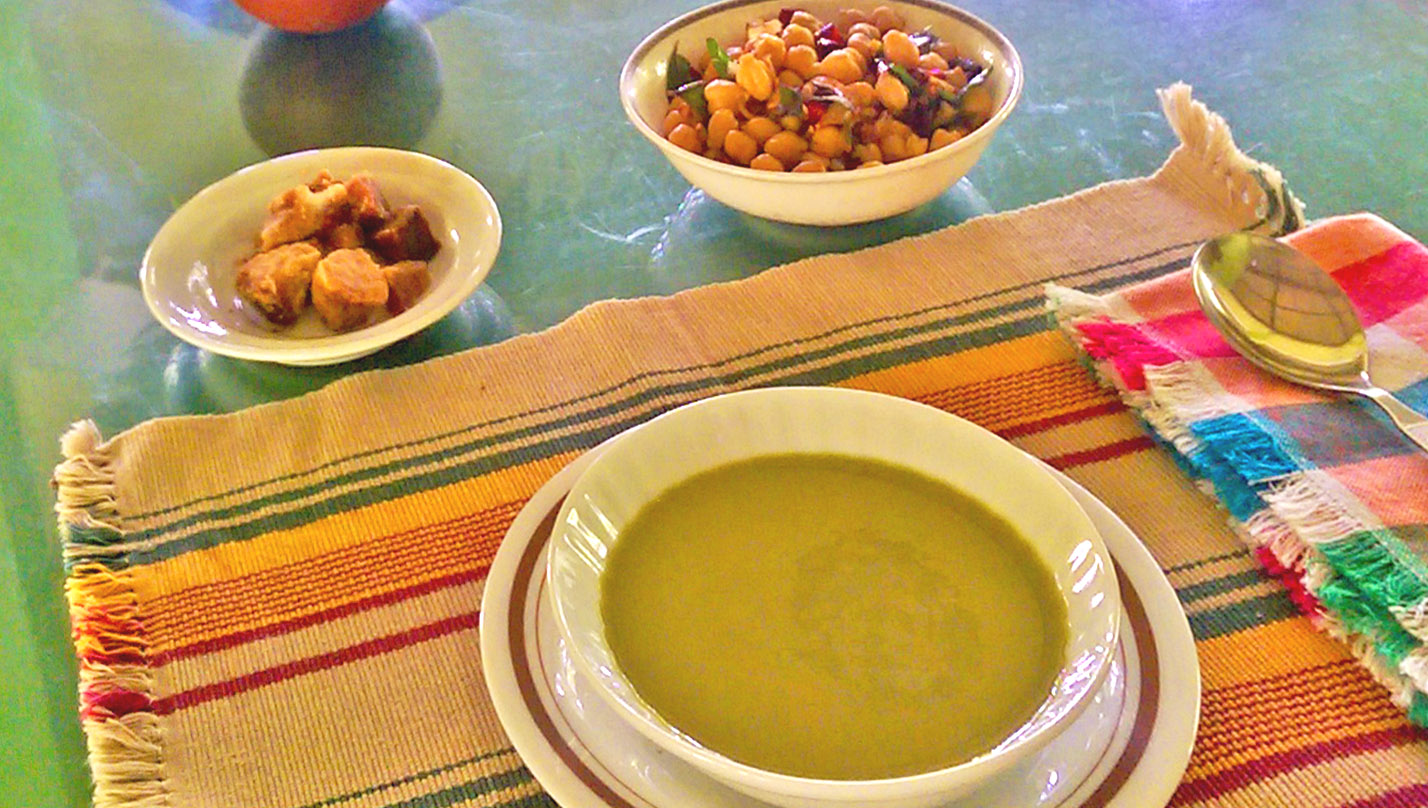 Dining & Food
---
Rivendale Resort supplies all meals from bed-tea to dinner, and no additional meals would be required other than for medical reasons. Main meals are served at the restaurant, making mealtimes a social function. The Resort provides tasty and wholesome meals with frequent changes in the menu, while accommodating individual dietary requirements. We have already developed an excellent reputation in the community for the excellent food and care provided for our residents.
As we are well aware that digestive capabilities reduce with age, we ensure that all food served, except bread, is cooked in-house to the highest standards. The Directors of Rivendale Resort also reside at the resort and consume the same food, guaranteeing the food quality.
Menu
---
A guide to the basic menu is given below; all food served except for bread is cooked in-house.
Bed-tea

A cup of tea, served to the room

Breakfast

One of the following: Kiribath, Imbul Kiribath, String Hoppers, Coconut Roti, Green-gram, Cowpea, Yam, Eggs & Sausages, French Toast, Herbal Porridge and a plantain with tea.

Bread, Toast, Butter and Marmalade is always available.

Mid-day

A glass of fresh fruit juice (not cordial) or tea as per resident's request

Lunch

Normal days: Boiled Rice with Chicken / Fish and four vegetables.

Sundays: Fried Rice / Yellow Rice / Nasi Goreng / Lamprais or Savoury Rice.

Dessert:
One of following: Papaw, Pineapple, Mango, Dragon fruit, Wood-apple, Fruit-salad, Sago, Curd & treacle, Ice cream or fruits in season

Afternoon tea

Tea with piece of cake / biscuits / homemade sweetmeats, served to the room

Evening

Soup of the day

Dinner

String Hoppers / Egg & Plain Hoppers / Pittu / Dosai / Chappathi / Naan / Grilled or Fried Fish with Vegetables / Grilled or Fried Chicken with Vegetables / Sandwich Toast, Cutlets & Sandwiches.

Dessert: Watalappam / Pudding / Jelly or fresh fruit
If a resident requires a different item for breakfast, it can be prepared upon request.
Guarantee from Rivendale kitchen:
We at Rivendale Resort guarantee that the above menu is exactly what is served to the residents; feel free to visit us during meal times without prior notice in order to verify. Our kitchen staff is well trained and knowledgeable, and would be able to guide you through the preparation of any of the above meal items.
Recreation and Gardens
---
All rooms face a wide verandah that allows the passage of wheelchairs without hindering seated residents. The landscaped gardens, waterfalls, flowing waters and ponds filled with fish in front of the verandah are designed to bring pleasure even to the less-mobile residents.
For active residents, the landscaped and well maintained acreage and the large lawn surrounded by paved footpaths offer plenty of space to walk around, exercise and enjoy a restful, relaxed way of life. The less-mobile residents are helped and encouraged by our friendly staff to walk and exercise. In the evenings even the wheelchair-bound residents are taken to the garden by their caregivers.
The dining area overlooks a mini-forest and either side of internal roads and pathways are planted with over 100 indigenous trees varying from tropical hardwoods such as Hulanhik, Satin, Ebony, medicinal plants like Bulu, Munamal, flowering plants as Murutha, Na and fruits as Mora and Weera. Rivendale Resort possibly has the most varied private collection of indigenous plants in the Colombo District.
Part of the grounds at Rivendale Resort are occupied by a Dragonfruit plantation, which produce large flowers and fruits in season. Dragonfruit is rich in minerals and vitamin C, high in fibre and antioxidants and low in calories, cholesterol, saturated fat and trans-fat; is considered as an excellent health food; and is popular with the elderly.
Rivendale Resort's idyllic location beside the Bolgoda lake, and the surrounding large gardens and trees, has given Rivendale Resort a much cooler climate which is deeply appreciated by residents and visitors alike. The Rivendale grounds extend across the road to include a 300 ft access to the Bolgoda Lake, where the water is clean enough to bathe in, and residents are encouraged to relax by the lakeside.
The large trees and quiet surroundings have brought large numbers of birds and animals to rest and multiply at the Rivendale Resort grounds. The large variety of birds and the literature on birds provided would convert even the less-mobile residents to bird-watchers.
The residents are provided access to newspapers and an extensive range of books and magazines. There are also several board games on hand for those so inclined. Hobbies such as sewing, painting and handicrafts are encouraged.